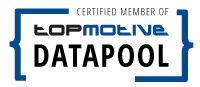 Ordered before 13:30h, dispatch on the same working day!
PLEASE SELECT YOUR VEHICLE
Diesel particulate filter (DPF) BMW
Buying diesel particulate filters for BMW online at ConTra Automotive GmbH
Diesel Particulate Filters (RPF) have been standard in the automotive industry for several years. They remove harmful particles from engine exhaust gases and thus reduce the environmental impact of diesel engines. Most new vehicles now have a diesel particulate filter - also known as an RPF. In our online shop you will find diesel particulate filters for BMW as a private or commercial customer, which meet the highest quality standards.
The RPF for BMW from our shop are the optimal solution for all vehicles where the previous RPF has to be replaced due to decreasing filter performance or defect.
BMW RPF for private and commercial customers
In our warehouse in Reinfeld between Lübeck and Bad Oldesloe we have all current RPF for BMW in our stock, which are currently available on the market. Our service staff will be happy to take your order and will ensure daily shipping until 14:00 (weekdays). Usually we ship our articles within 24 hours after your order - often the same working day.
Our customers include private BMW owners as well as commercial customers - such as car dealerships and garages. As a specialist wholesaler for exhaust technology, we offer you comprehensive service and a wide range of parts for more than 10,000 car models. In addition, we offer you individual assembly kits for the professional assembly of your RPF. Browse through our offer and make your choice!
Particle filters for all BMW models at ConTra Automotive
In our range you will find soot particle filters for almost all BMW diesel models. For example, you can obtain RPFs for the 1 Series, 3 Series and 5 Series. We also stock BMW RPFs for the BMW 730d, X3, X5 and X6 models. Enter the article number or OE number you are looking for in the search mask next to the ConTra Automotive logo and then select the appropriate filter.
If you need a filter that is not shown in the list, please contact us or request for the RPF you are looking for, link to the request: www.hierdenlinkZUM_Formular.deREIN . Our stock contains besides the immediately available articles - which we ship until 14 o'clock the next working day at the latest - a variety of other articles of the same range. We are happy to help you to find the right RPF for your BMW.
How to order your diesel particulate filter for BMW
Ordering articles from the field of exhaust technology - for example RPF for BMW vehicles - is easy fast and without complications for our customers. As soon as you have found the suitable RPF for your vehicle in our webshop, put the desired article into the shopping cart. Afterwards you go to the basket and the onestep checkout. There you enter your address, the desired shipping method and the payment method. As soon as this is done, confirm your order with one click. Your RPF for BMW will be with you within a few days, if you pay immediately, usually the next day.
Note: Items marked with green buy button as "available" are in stock in our warehouse in Reinfeld Germany. For other diesel particulate filters you can contact our support info@contra-automotive.de to ask for shipping time or availability. We wish you a safe journey with your new particulate filter!
Your advantages at ConTra-Automotive at a glance
We – ConTra-Automotive GmbH in Reinfeld Germany - are one of the leading specialist wholesalers for exhaust technology online aftermarket in Germany. In addition to a wide range of products - soot particle filters / diesel particle filters for BMW and other brands - we offer you some further advantages, which we would like to point out to you. For example, we are characterized by a 30-day right of return, lightning-fast delivery (usually the same working day) and flexible payment options. If you are coming from nearby you can also pick up your particle filter yourself at any time. As a customer we can offer you a wide range of payment options, this includes the classic methods such as advance payment by bank transfer, PayPal, and cash on delivery (within Germany and Austria). In addition, we also offer purchase on account, instalment purchase, payment by credit card, immediate bank transfer, Amazon Pay, ApplePay, iDeal, Bancotact, EPS, Przelewvy24, Belfius Direct Net and SEPA direct debit. Payment methods