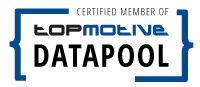 Ordered before 13:30h, dispatch on the same working day!
PLEASE SELECT YOUR VEHICLE
Diesel particulate filter (DPF) MERCEDES BENZ
Protecting the environment and health with a diesel particulate filter for Mercedes Benz
Having a diesel particulate filter installed in a Mercedes Benz car can quickly become costly. As a specialist wholesaler for exhaust technology, we offer you a high level of expertise in the field of diesel particulate filters (RPF) and catalytic converters (CAT). On the one hand, you can use our search field at the top of our web shop to find the right RPF for your Mercedes Benz in no time at all, or you can contact us directly by mail or telephone. We also offer you live chat support during our business hours or the possibility to contact us via WhatsApp. If you have any questions, please always have the vehicle registration document at hand or send us a photo of the vehicle registration document, because we need the chassis number of your vehicle.
How to find the right diesel particulate filter for your Mercedes
The search for the right spare part for your vehicle is easy and almost self-explanatory. If you know exactly which RPF you need for the Mercedes-Benz or another vehicle, simply enter the original part number (OE) in our text search field. Please make sure you enter it correctly so that the correct spare part is displayed, and we can deliver it to you.
If you do not have the vehicle registration document at hand, please select the make of car first. Then you have the possibility to filter the vehicle model, the vehicle type, the vehicle performance according to your exact vehicle. With the vehicle registration document, searching with the help of the platenumber is even easier. Afterwards the matching RPF for your Mercedes-Benz and all other spare parts we still offer for this vehicle will appear.
You will find a detailed description for each RPF
To help you find the right part for your exhaust system, further details are provided directly with the selected article. If there is more than one result, it is usually due to the different engine codes of your vehicle model. Please select the suitable particle filter here. If you do not know the engine code of your Mercedes, please call us and our service will help you at any time. All our RPF are brand new and individually packed. We deliver all offered items, if shown in the picture and in the details, with the appropriate installation material, so that your workshop can start the installation immediately upon receipt of the RPF. We are happy to offer you a so-called "installation guide", so that you have the possibility to avoid other sources of error in advance. This is a note from us with the most frequently occurring errors to support and avoid errors when replacing your BMW particle filter. A homologation certificate will be sent to you on request by e-mail as a PDF file. All our particle filters have the E-mark sign, so they are not subject to registration and no individual acceptance is necessary. A RPF from our parts programme does not change the current tax class of your Mercedes Benz. To improve the tax class of older Mercedes Benz passenger cars you need a retrofit kit. We do not have any particle filters for retrofitting in our programme, ours only replace the original RPF installed by the vehicle manufacturer.
Also you do not need to worry about the old RPF. If necessary, call us (+49(0)4533 799000), we will pick it up from you with our parcel service free of charge and send you a small credit note of 20,00€.
Contact our service department
We have very well trained employees who are all enthusiastic about technology and who are familiar with the topic of your RPF and the exchange of ideas. If you have any questions or need support in finding the right spare part, please do not hesitate to contact us at any time on weekdays from 9:00h-17:00h. On the one hand, we are available by telephone during business hours, so that more complex queries can be described in more detail. For urgent enquiries we are also available with a live chat or via WhatsApp.