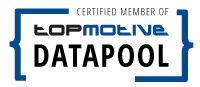 Ordered before 13:30h, dispatch on the same working day!
We, the ConTra-Automotive GmbH ship our packages with established parcel senders to be able to offer professional service in the field of parcel shipping. The best possible shipper is always selected for you. A selection by you is not possible.
DHL - GLS
FLAT RATE SHIPPING
For shipping within the German mainland we charge 6.90 Euro (incl. VAT) per package.
SUPPLEMENTS FOR NON-STACKABLE OR RIBBED SHIPMENTS (Calculated with 19% VAT.)
Due to the nature of some of our products, we do not always have the option of packing the package specifications of our shipping service providers, corresponding package. Therefore, in some cases, in such a package, which is declared as bulky or "not" bandit, add shipping surcharges in the form of bulky goods added. We point this out with a reference to the article in order to offer you maximum transparency. "Button - Bulk surcharge"
Bulk surcharge = 29.90 €
| | | | | | |
| --- | --- | --- | --- | --- | --- |
| | Country | Letter Code | Delivery Time | Shipping Costs | Oversized Shipping |
| | Austria | AT | 2-3 working days | €12.50 | on request |
| | Belgium | BE | 2-3 working days | €12.50 | on request |
| | Bulgaria | BG | 4-5 working days | €47.50 | on request |
| | Czech Republic | CZ | 2-3 working days | €15.50 | on request |
| | Denmark | DK | 2-3 working days | €12.50 | on request |
| | Finland | FI | 3-5 working days | €32.50 | on request |
| | France | FR | 3-4 working days | €12.50 | on request |
| | Greece | GR | 4-7 working days | €115.00 | on request |
| | Hungary | HU | 2-3 working days | €15.50 | on request |
| | Ireland | IE | 3-4 working days | €33.50 | on request |
| | Italy | IT | 2-4 working days | €15.50 | on request |
| | Croatia | HR | 4-6 working days | €29.50 | on request |
| | Latvia | LV | 3-4 working days | €39.50 | on request |
| | Lithuania | LT | 3-4 working days | €39.50 | on request |
| | Luxembourg | LU | 2-3 working days | €13.00 | on request |
| | Netherlands | NL | 2-3 working days | €13.00 | on request |
| | Poland | PL | 2-3 working days | €15.50 | on request |
| | Portugal | PT | 3-4 working days | €37.50 | on request |
| | Romania | RO | 3-4 working days | €39.50 | on request |
| | Slovakia | SK | 2-3 working days | €31.00 | on request |
| | Slovenia | SI | 2-3 working days | €27.50 | on request |
| | Spain | ES | 3-4 working days | €19.50 | on request |
| | Sweden | SE | 2-6 working days | €25.00 | on request |
For inquiries from other countries, please contact us via:
E-Mail: info@contra-automotive.de
Tel.: +49 (0) 4533 799000