Shipping at the latest on the next working day at 2 p.m.
ConTra-Automotive GmbH
Bahnhofstraße 18 A
23858 Reinfeld
Germany

Tel.: +49 (0) 4533 799000
Fax: +49(0) 4533 799 00-17
E-Mail: info@contra-automotive.de

Register court: district court Lübeck
Registration number: HRB 15923
HL Managing Director: Hellmuth Schultz
Sales tax identification number according to § 27 a sales tax law: DE306928193 / FR82884497983
EU Commission online dispute resolution platform: www.ec.europa.eu/consumers/odr
We are neither obligated nor willing to participate in a dispute resolution procedure before a consumer arbitration board.
Mitglied der Initiative "Fairness im Handel".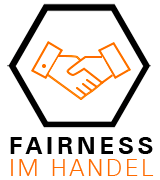 fairness-im-handel.de